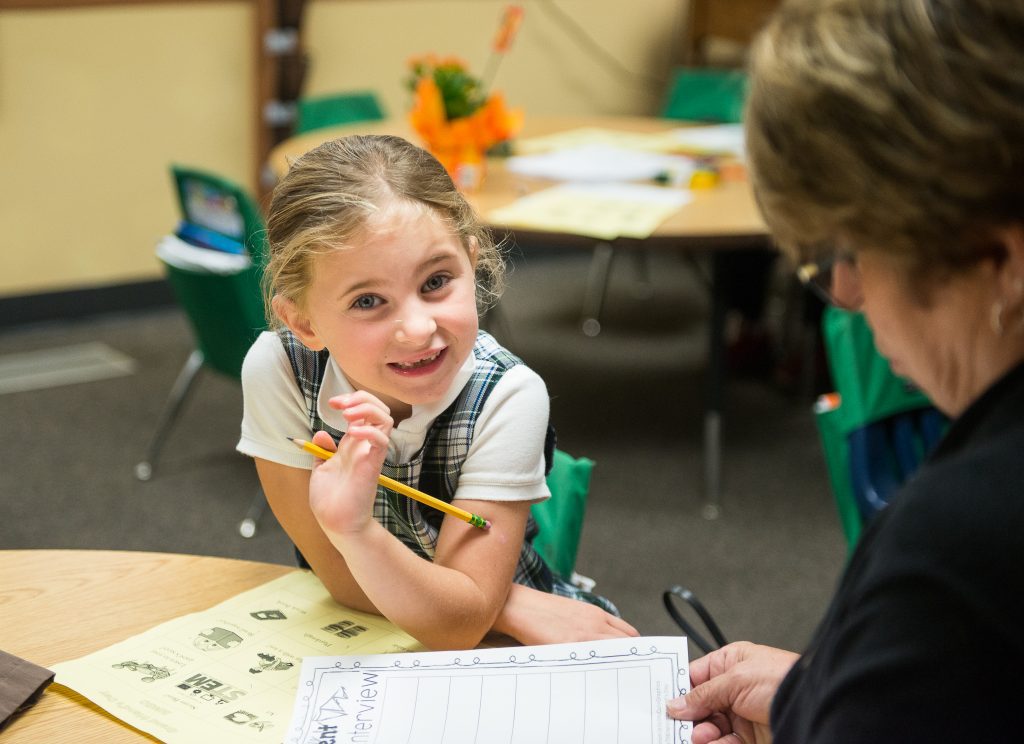 We believe that every child is gifted and we strive to recognize, support and nurture their unique talents.
Our Enrichment programming complements our curriculum through language arts, math, science and social studies, using activities to meet the needs of those "curious" students ready for higher level thinking and critical skills. 95% of our student population participate in enrichment.
Our Educational Support Services offers a variety of instructional methods for students in need of additional assistance. This program supports students with their learning process and works alongside teachers with the differentiation of the lesson.
Dynamic education is constantly thinking outside the box and anticipating the future. It is attending to each student's needs, accepting our differences, and embracing our diversity. A Saint Thomas education is a dynamic education for students of all abilities.