We include prayer, worship, study, and the Sacraments as part of our school day – every school day. We partner with our larger parish community, sharing our gifts, activities, retreat opportunities and some aspects of Sacramental Preparation with Saint Thomas the Apostle Church members. Prayer is more than what we do – it's who we are.
Morning Chapel Service: We start each day in chapel where we pray together as a school, creating a beautiful sense of community in Christ. We take a few moments to study a virtue and immerse ourselves in thoughtful prayer and devotion. These precious few minutes allow us all to catch our breath, center ourselves, and prepare to start our school day.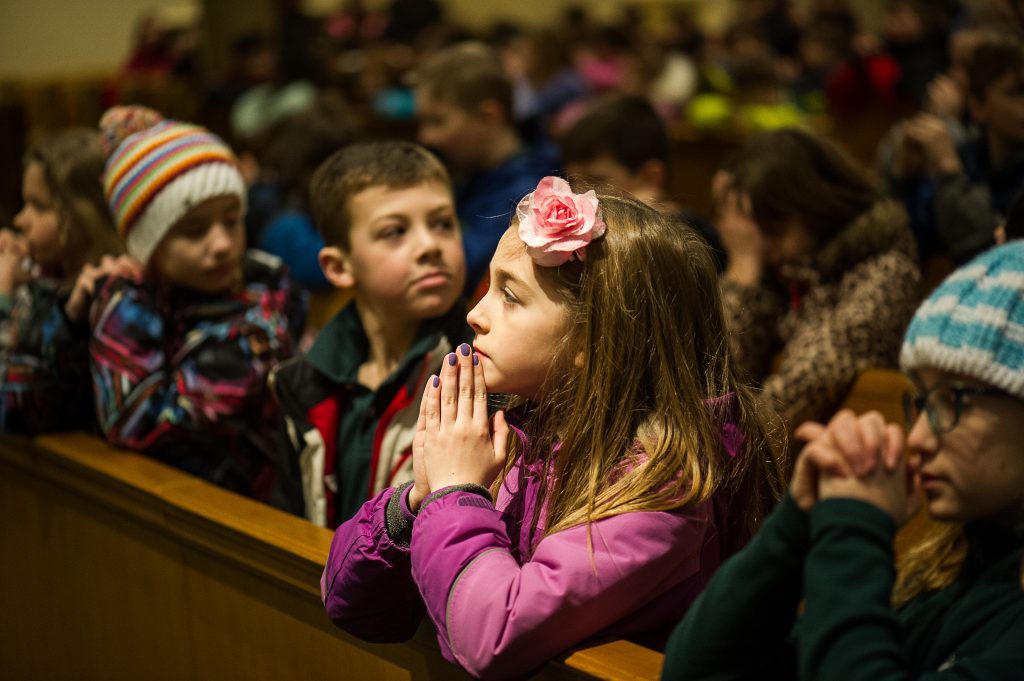 Daily Prayer: Before lunch or snacks, we give thanks for what has been given. After lunch, 3rd graders lead the entire school in the Angelus. Then at the end of the school day, our 8th graders lead us in the Examination of Conscience and prayer.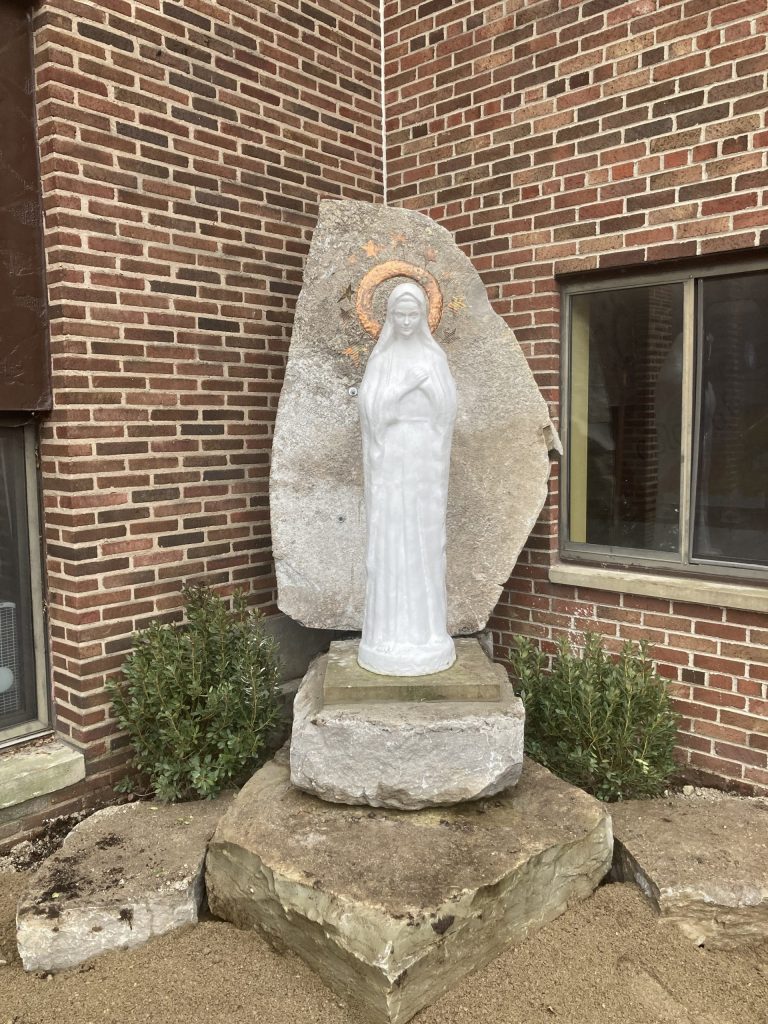 Weekly Mass: Weekly we gather as a school community to celebrate Mass. Teachers and their classes take turns preparing the Mass theme, introduction, readings, Prayers of the Faithful, songs, and special meditations. Students participate as lectors, servers, gift bearers, choir members, student musicians, and sacristans. Some of our confirmed 8th graders also serve as Eucharistic ministers.
First Friday Holy Hour: On the first Friday of every month, we offer students time for guided adoration in our church. Teachers bring their students to the Eucharistic Chapel to reinforce the value of having a peace and presence before God. We give our students every opportunity to experience the rich elements of our Catholic faith.
Grotto: The Virgin Mary serves as an example of selfless love and sacrifice. Our Saint Thomas community, friends and neighbors are now invited to feel Mary's presence when spending time in this new sacred space. In times like these, more than ever before, people of all ages need a safe haven. A place where they come to pray and feel the presence of Mary, mother of God. /
The hope for this new grotto is that it will serve as a special and sacred place of devotion, inspiration and prayer for Saint Thomas students, parishioners, faculty, staff, and alumni for decades to come.