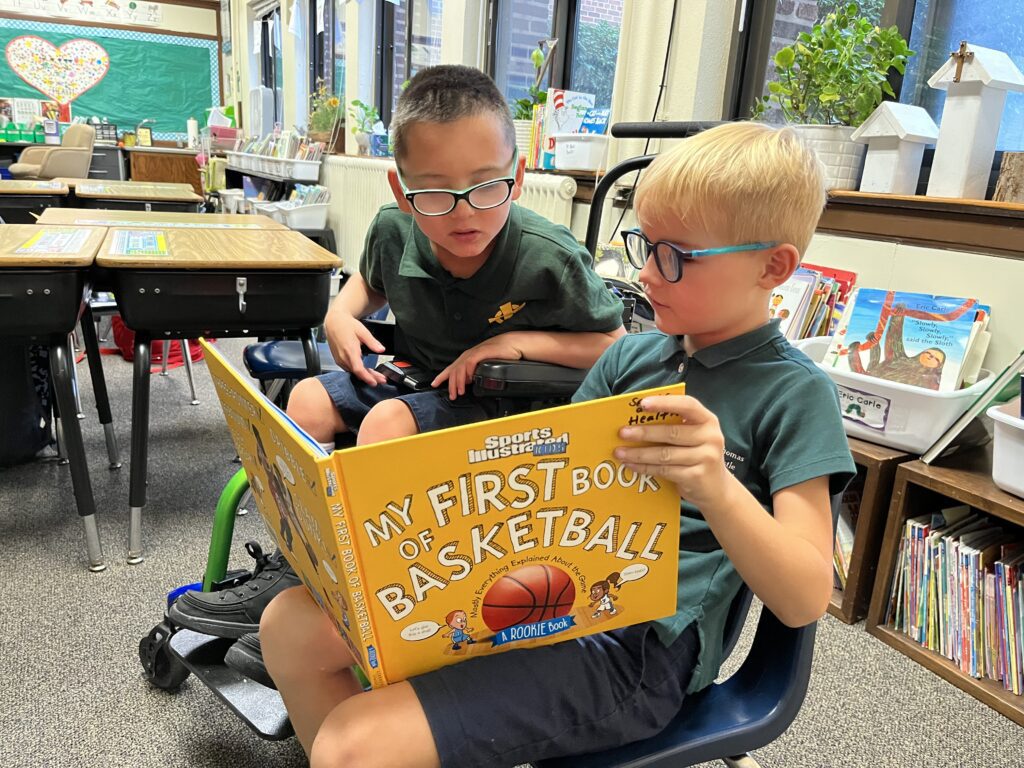 Our talented and dedicated faculty educate the hearts and minds of our students. We focus on teaching a sense of belonging and confidence in these elementary years. We foster compassion and leadership by pairing older students with younger in a collaborative learning environment.
We align diocesan content standards with creative lessons that link all areas of the curriculum. Our teachers create a climate of collaboration. They act as facilitators, providing engaging and challenging materials and activities for students. Children learn best when provided with hands-on activities, lessons designed to deliver relevant connections to the children's own life experiences. The classroom settings encourage students how to think, learn, solve problems and make informed decisions.
We believe that each child has a unique pathway to learning; therefore, we adapt lessons that best match each child's individual needs. This can require advanced work or even providing alternate learning environments. We provide the tools students need to study, learn and reach their learning goals.