Making a tax deductible donation to the Saint Thomas Education Foundation supports a quality Catholic education at Saint Thomas School. Any donation to the Foundation goes directly to the school. You can give in many ways:
Cash or check donations
Online donations via Faith Direct
Join the 1925 Giving Society
Tuition Angel
Automatic Payroll Deductions (Double your gift through your employer's matching gift program)
Electronic Funds Transfer (EFT)
Effortless Giving and Additional Support
1925 Giving Society
Celebrating 100 years of Catholic Education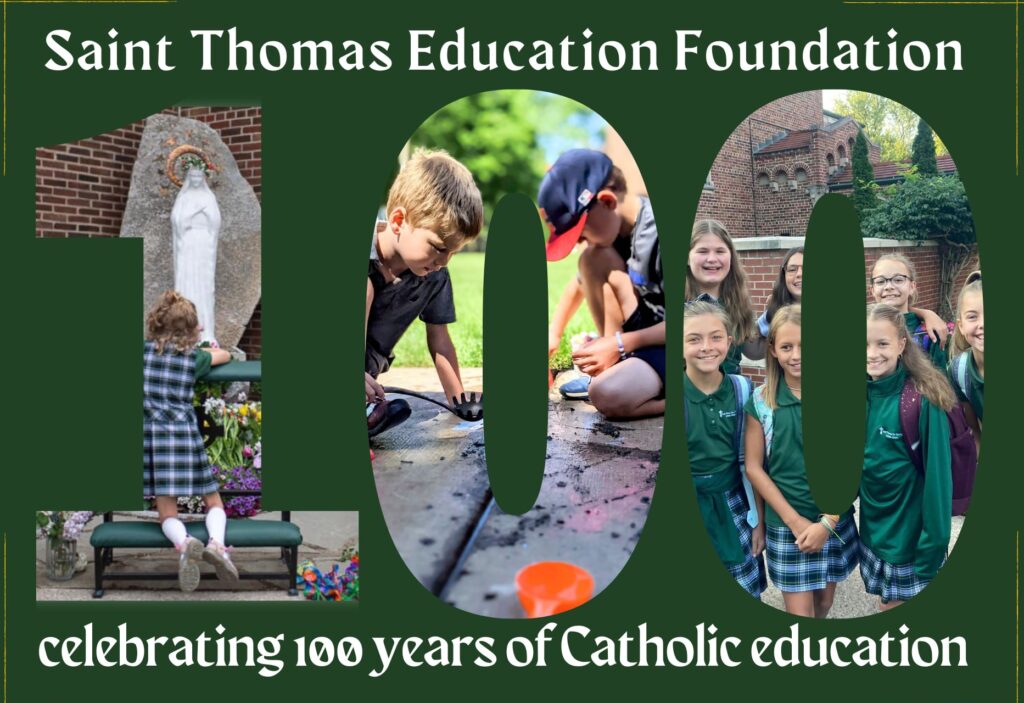 In honor of the upcoming 100th anniversary of our parish and school, we are thrilled to announce this new Giving Society. This society celebrates donors who commit $1,925 or more each year in support of our school.
The most important benefit of making this contribution is the satisfaction of knowing you are not only commemorating our rich 100-year history, but also ensuring access to the continued excellence of a dynamic Christ-centered education for the next century and beyond.
The Giving Society provides the much needed support for our school, its students, and Catholic life in our community. Gifts to this society provide tuition assistance and overall school support.
Donors to the 1925 Giving Society renew their membership on an annual basis. Donors will be invited to recognition events as well as receive public recognition of their support expressed through honor rolls in electronic and printed formats.
Tuition Angel Fund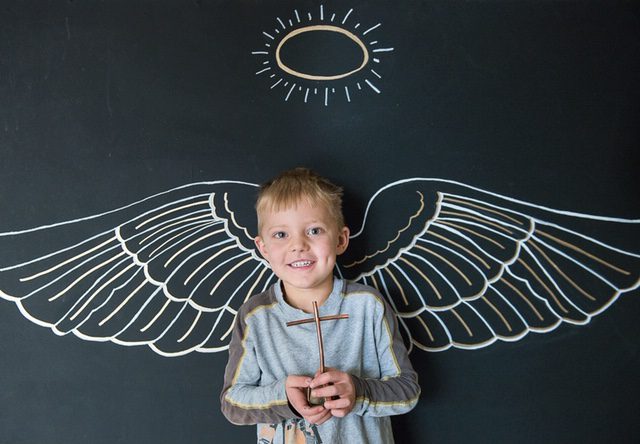 One of our cornerstones is our Tuition Angel Fund, which provides full and partial scholarships to qualifying students admitted to Saint Thomas. Each year, approximately 10% of our student population benefit from Tuition Angel funding. The generosity and commitment of our school families, parishioners and greater Grand Rapids community is a reminder of God's love for each of us and the importance of our school mission. To learn more about how to contribute your gifts and/or talents to our Tuition Angel Fund, please contact the foundation.
Scholarships
You can direct donations to one or more of the Foundation's endowed scholarships. These established scholarships are being funded by family, friends, alumni, and other generous donors such as yourself.
To establish a scholarship, contact us to discuss the process. We suggest a minimum gift of $5,000 to establish the fund. It will be considered fully endowed when the fund balance reaches $25,000, which can happen all at once, over time or even through a will or bequest. As with all donations to the Education Foundation, contributions to these funds are never spent. They are permanently invested and only the revenue generated is used to make financial disbursements to Saint Thomas School and students.
Existing scholarships
---
Father James Chelich Scholarship
Ed Carr Scholarship
Jeanine Serba Scholarship
Rosemary C. Cook Scholarship
Ralph J. Haas Family Scholarship
Legacy Gifts
Donors who have supported Catholic education over the years can continue that patronage through strategic estate planning. Appreciated stocks, real estate, life insurance policies, 401K funds, or tangible personal property such as antiques, art, coins and jewelry can all be donated or willed to the Education Foundation. In addition to the potential tax advantages of making a legacy gift, you will be ensuring that Saint Thomas School can continue to provide affordable, dynamic Catholic education for generations to come.
Effortless Fundraising
YOU can help raise funds in support of The Saint Thomas Education Foundation through the following programs. Click on the folders below for more information. Funds raised will support a variety of school activities, programming, and events.
Matching gifts
Ask your employer if they have a matching gift program! This will allow your contribution to any of the Education Foundation fundraising efforts to have a greater reach. If you need help filling out any matching gift paper work in order for your request to be processed, please contact betsyedgerton@stthomasgr.org.
Share the Saint Thomas Education Foundation on social media
One of the best ways to extend the reach of the Saint Thomas Education Foundation is to share our information with your network. Please feel free to share the Saint Thomas Education Foundation ways to give page on your social media to help connect us with your community and network as well.