Due to our COVID response plan, our 0-5 programming will take place outside with play dates in the park. Please see the weekly BUZZ school newsletter for details.
We are better as a community and closer to God through connections to you and your family. Please consider joining us for these weekly parent/caregiver child activities:
Lap Time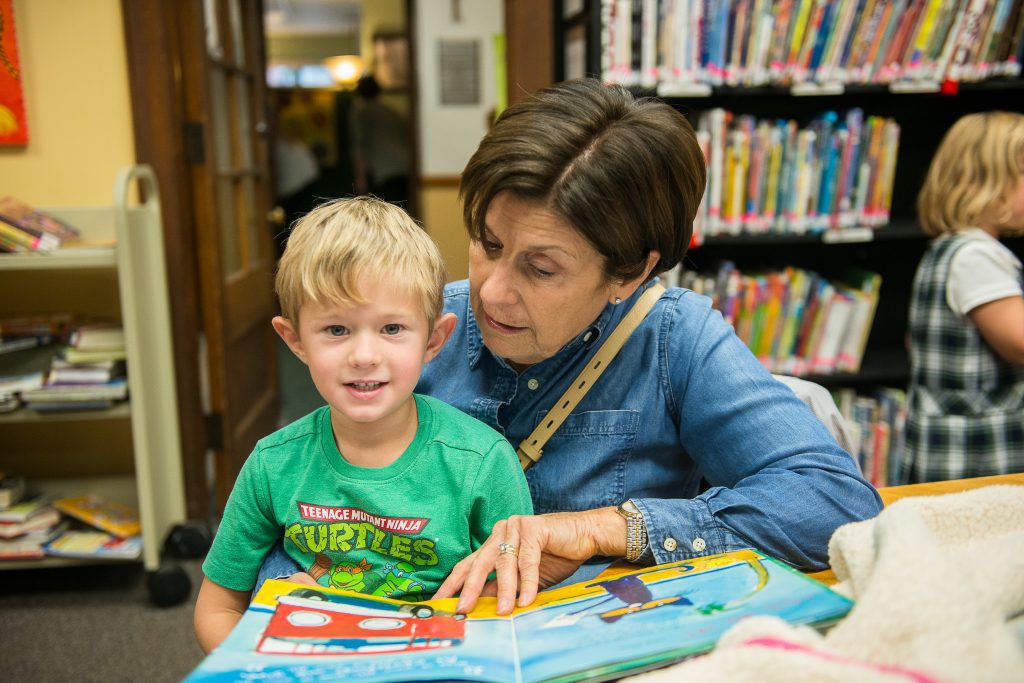 Day/time: Tuesdays, 10-11am
Location: Saint Thomas Ministry Center
Children are made readers on the laps of their parents. Join us for weekly Lap Time Tuesdays. Giggle, listen, learn, explore, and experience new worlds in an environment that celebrates "children" of all ages.


Play School
Day/time: Fridays, 10-11am
Location: Saint Thomas Ministry Center
New to the Saint Thomas community? Curious about preschool? This weekly program is for children ages 3-5 (younger siblings welcome). We"ll share prayer, songs, a story, and some make it take it fun! Children learn as they play. Most importantly, in play children learn how to learn.

Lunch Bunch
Day/time: Fridays, 11am-12noon (beginning early January of each school year)
Location: Saint Thomas Ministry Center
Pack a lunch for you and your little one. Meet other preschool or kindergarten families while you munch on lunch with the Saint Thomas bunch!