Three Generations of Saint Thomas!
In the fall of 1980, Saint Thomas welcomed little Shawn Robach to kindergarten. She was the youngest of the Robach clan. All eight children, along with their mother, Mary (Schmidt), attended and graduated from Saint Thomas as proud Hornets.
Fast forward a few years…Shawn met and then married John Schuring. After moving around the country for a few years, they settled in Grand Rapids just a few blocks from Shawn's childhood home and Saint Thomas. In 2010, 70 years after Shawn's mom Mary started at Saint Thomas, Shawn's oldest child, Kate, started preschool, becoming a third generation Hornet!
Shawn and her husband John now have four children who are Saint Thomas students and Shawn has returned to Saint Thomas as the school librarian.
"Saint Thomas isn't just our school and parish, it's our community of friends, faith, and family." Shawn says. "It's my past and my future. We are Saint Thomas."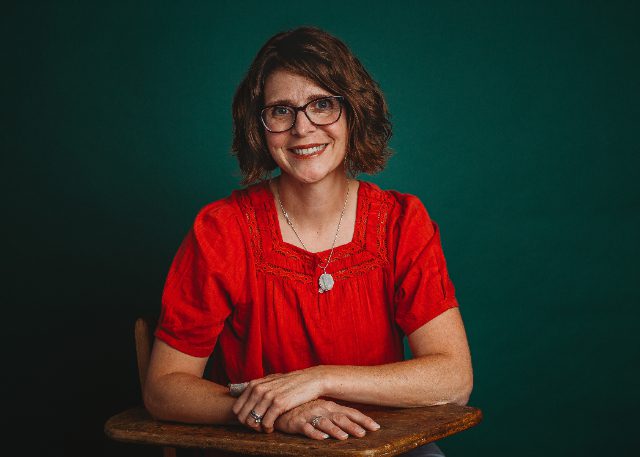 Alumni Success
This spring, 350 students graduated from the five Catholic high schools in the Diocese of Grand Rapids — Catholic Central, Sacred Heart Academy, and West Catholic in Grand Rapids; Muskegon Catholic Central; and Portland St. Pat's.
These talented students have a lot to be proud of, especially demonstrating so much success during the COVID-19 pandemic. We congratulate them on their achievements and we pray for God's blessing on their future endeavors!
Check out some of the graduates' accomplishments:
•99% graduation rate
•95% of graduates attending college in the fall
•$9,670,171 in accepted scholarships
•$28,953 in average accepted scholarships per college-bound graduate (based on student- reported totals)
•1 graduate entering seminary
•8 graduates entering military service
•8 graduates entering skilled trades
Congrats, grads!