Curious minds solve problems. Our curriculum develops critical thinking and creative problem solving skills. Our teachers utilize STEAM, Human Centered Design, and project-based learning to engage and inspire students while preparing them to be independent and critical thinkers.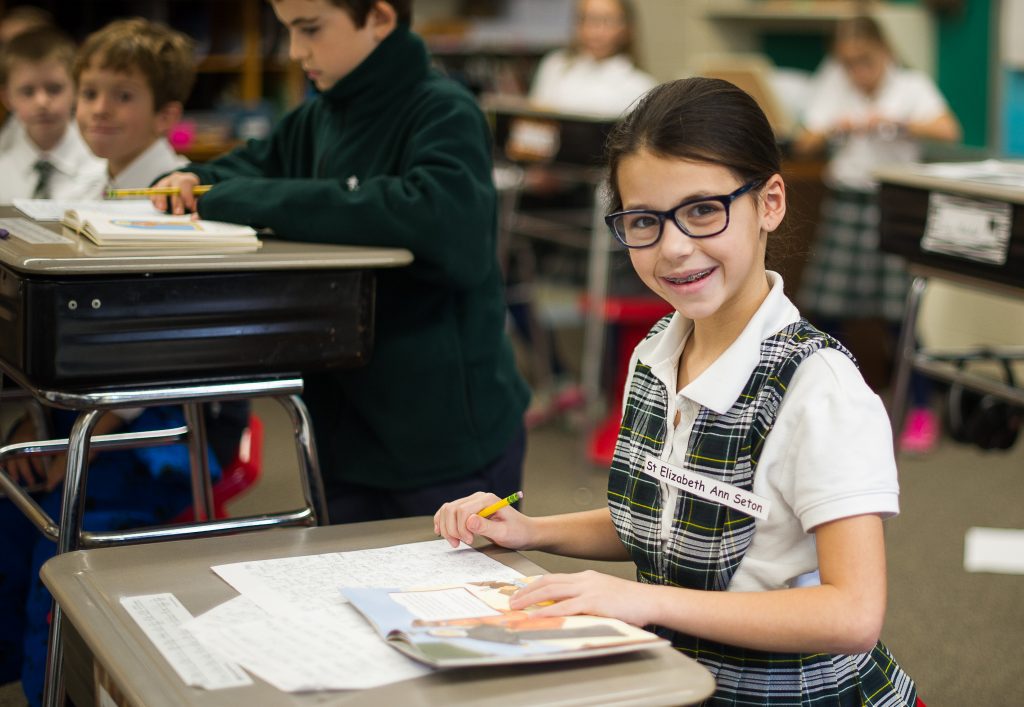 Children learn best when provided with hands-on activities and lessons designed to deliver relevant real life connections. Classroom settings give students opportunities to think, learn, solve problems and make informed decisions. These skills are integral to every aspect of a student's education and life fostering a lifelong love of learning.
We strive to increase engagement, knowledge, and interest. Success is evaluated by measuring student academic progress quarterly and MAP (Measures of Academic Progress) Standardized Tests twice each year to students grades 2-8. Our MAP results demonstrate that Saint Thomas students:
Are ready to learn at grade level or above
Have met or exceeded expected growth
Perform above the national norm
Perform above the norms for the Diocese of Grand Rapids
Saint Thomas "Specials" include – Art, Library, Music, Physical Education, Computer Technology, and Spanish for grades Kindergarten through 8th. Band is required in 5th grade and optional 6-8th. Preschool student "specials" include Library, Music, and Catechesis of the Good Shepherd.