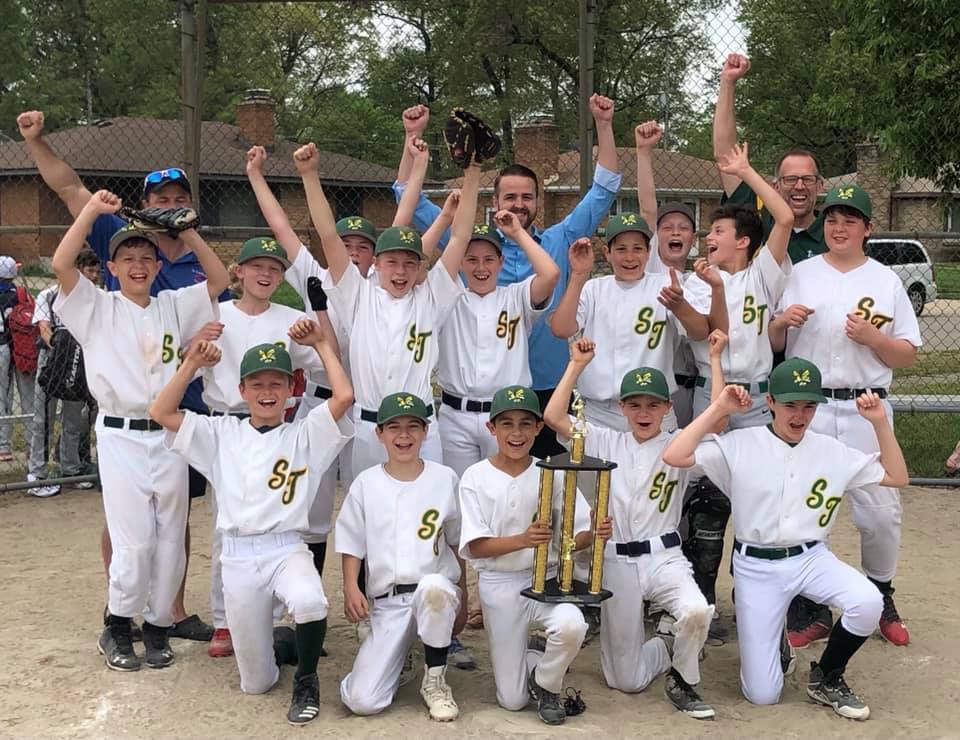 Saint Thomas is part of the 25-school Grand Rapids Area Catholic Elementary Athletic Council (GRACEAC). Through GRACEAC, we offer comprehensive, competitive athletics for boys and girls in 5th-8th grades. Typically, 95 percent of our eligible students participate in our athletic program. Athletics are part of our students' educational experience.
Our student athletes learn sportsmanship, responsibility, commitment, teamwork, and love. Saint Thomas Hornet teams are intended to be competitive yet compassionate. They provide an opportunity to promote Christian values through sportsmanship while fully involving the whole person – body, mind, and spirit, – in challenging and healthy activities.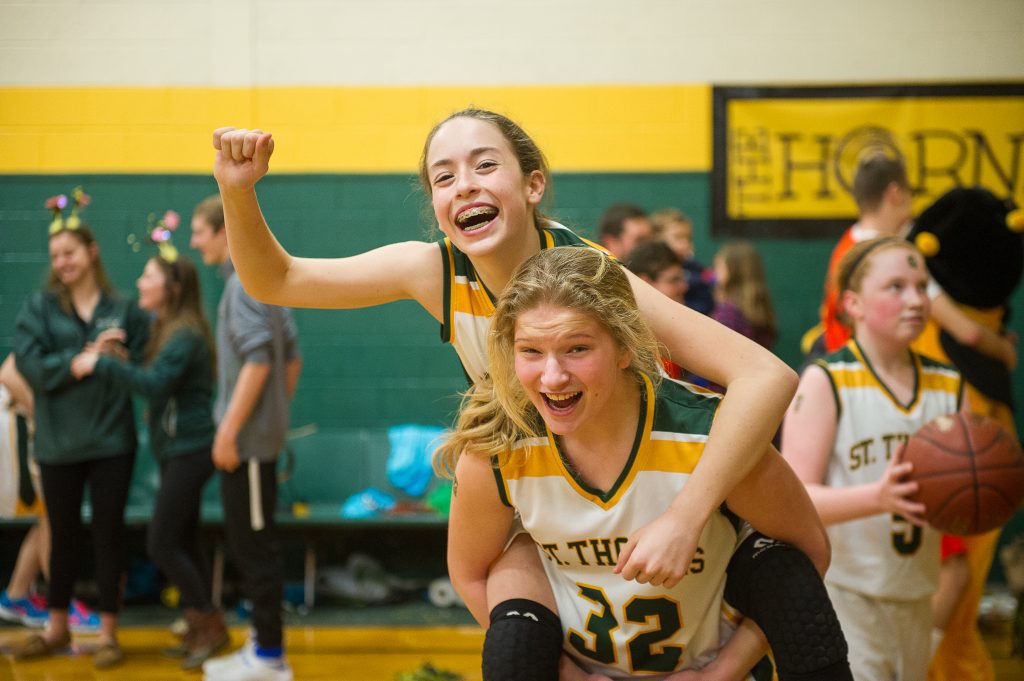 To participate in athletics, students must be in good academic standing and have a Sports Physical Form (your doctor's standard sports physical form is sufficient) and a Sports Permission Form on file each school year. These forms must be dated after April 15 and are valid for the entire school year. All Saint Thomas athletes must have these forms on file before participating in any athletics (including practices).
Saint Thomas coaches are volunteers who teach, guide and mentor our student-athletes. These coaches enable the Saint Thomas Athletic Program to continue its excellent Catholic tradition in athletics. If you are interested in coaching, sign up through our school VIP program or contact Athletic Director Jeremiah Sluggett.
Here is the GRACEAC Handbook for more information.
Sports
Fall sports
Boys' Football
Girls' Volleyball
Boys' Soccer
Boys' and Girls' Cross Country (combined Diocesan team)
Girls' Sideline Cheerleading
Winter sports
Boys' and Girls' Basketball
Girls' Sideline Cheerleading
Girl's' Competitive Cheerleading (combined Diocesan team)
Spring sports
Boys' Baseball
Girls' Softball
Girls' Soccer
Boys' and Girls' Track and Field
Boys' and Girls' Lacrosse (combined Diocesan team)
Boys' and Girls' Tennis (combined Diocesan team)
Documents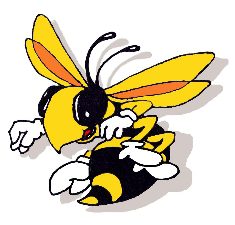 Sports Physical Form (your doctor's physical form can be substituted)