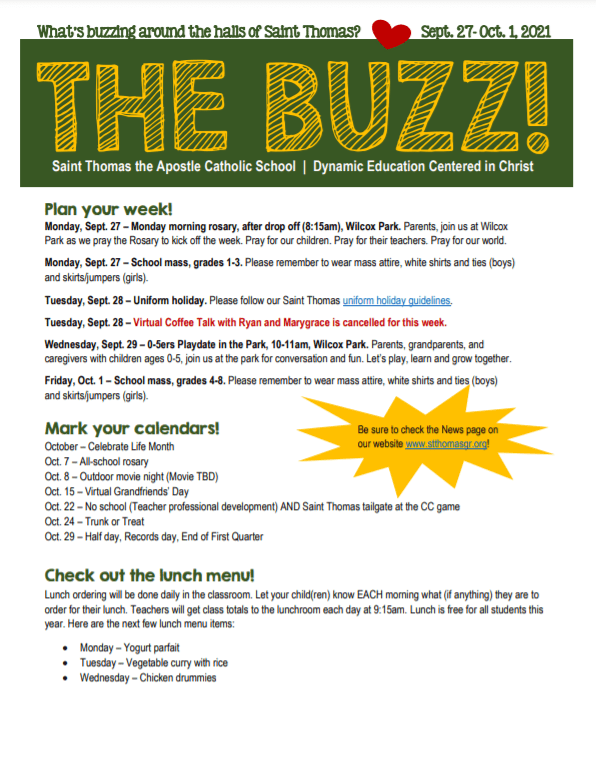 The Buzz Newsletter
The Buzz comes out every Friday during the school year and is only available electronically. It gives parents a list of school activities that are coming up the next week.
October 2021 BUZZ Newsletters
September 2021 Buzz Newsletters
August 2021 Buzz Newsletters
School News
Sticky fingers and tired feet, one last trunk — trick or treat! Thanks to all who joined our Trunk or Treat party Sunday, October 24 in the church lot!